Guildford's Royal Surrey County Hospital to improve parking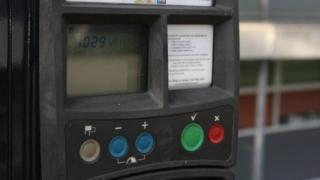 Car parking is set to be improved at a Surrey hospital following the signing of "a memorandum of understanding".
The agreement was signed by Royal Surrey County Hospital, the University of Surrey, Guildford Borough Council, and Surrey County Council.
The university's Manor Park and Stag Hill sites and the Surrey Research Park will also benefit from better parking.
Last year, the Royal Surrey County Hospital was told it could not use a nearby park-and-ride site.
The move will mean the development and provision of permanent long and short-term car parking for essential staff and visitors of the hospital.
Alf Turner, director of organisational transformation at Royal Surrey County Hospital, said it would be submitting a temporary application to expand one of its temporary car parks.
There was also the option of building a multi-storey car park, he said.