Surrey councils fraud team aims to reclaim £1.68m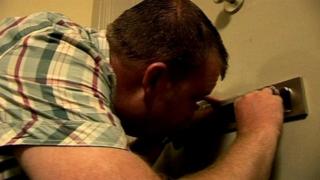 Eight Surrey councils have joined forces to tackle fraud and reclaim £1.68m by the financial year 2016-17.
The local authorities have set up the Surrey Counter Fraud Partnership after government funds of £539,000 were allocated to the scheme earlier this year.
Key target areas include council tax, housing benefit and tenancy fraud and business rates evasion.
The councils will all have access to a central hub for sharing information.
Surrey County Council has teamed up with the Elmbridge, Mole Valley, Runnymede, Spelthorne, Surrey Heath, Tandridge and Waverley authorities to carry out the work.
In Elmbridge, Councillor James Browne said the borough council collected about £55m in business rates each year and administered £14m in council tax support.
But last year more than £400,000 of housing benefit and council tax support was paid to people who were later found not to entitled to it.
He said: "Although the overwhelming majority of our residents are honest and law abiding there are a small minority of residents who are dishonest and this can add up to a significant loss."
He urged people to report anyone claiming benefits or discounts they were not entitled to.