Ex-Frimley Park consultant jailed for military sex attacks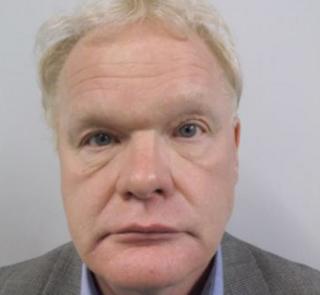 A former consultant has been jailed for carrying out sex assaults on military personnel at a hospital in Surrey.
Neil Ineson, 60, from Sandhurst, in Berkshire, was convicted of 11 offences at Frimley Park Hospital between 2008 and 2014 after a trial on 4 April 2017.
He was sent to prison for four years at Guildford Crown Court.
Details could not be reported until a second trial in connection with a separate allegation, of which he was found not guilty, had taken place.
The former cardiologist was also placed on the sex offenders register for 10 years.
Former colonel
A statement from Frimley Health NHS Foundation Trust said Ineson was suspended as soon as the first accusation was brought to its attention in November 2014.
"Before this no concerns of this nature had ever been raised with us in relation to Dr Ineson," it said.
"To date, the investigation has found that all the victims were military personnel who were being examined by Dr Ineson, a former army colonel, as part of the trust's contract with the Ministry of Defence," it said.
The trust said it had reviewed its policy in relation to intimate medical examinations to ensure chaperones were present regardless of the sex of the patient and clinician.
"We would like to apologise on behalf of the trust to the victims in this case for the distress they have suffered as a result of Dr Ineson's actions," it said.