Library opens in old Woolworth store Rye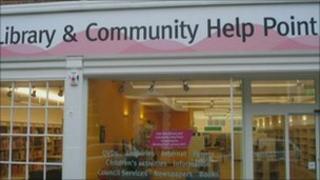 A new library with community offices is opening to the public in a former Woolworths store in East Sussex.
The £900,000 library in Rye High Street is almost three times the size of the old premises and will use the extra space to stage events and exhibitions.
"This is wonderful news for library users in Rye," said East Sussex County Councillor Bob Tidy.
Rother District Council will also have two employees permanently based at a Community Help Point in the building.
The help point will give residents access to district and county council services and offer advice and information.
"Councils up and down the country have had to look at their budgets and only put forward those schemes that they believe are high priority and where funding has been allocated," said Mr Tidy.
"Rye Library was in that category and I'm delighted that we are opening the doors to residents and visitors for the first time."
The building will also be available for use by other local groups for functions such as talks and community workshops.