Plans to merge two Eastbourne schools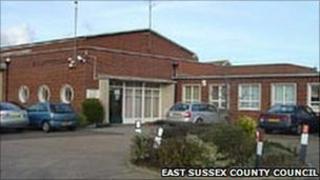 East Sussex County Council has been given approval by the Secretary of State to start a formal consultation process on plans to merge two schools.
The council wants to amalgamate Hampden Park Infants and Highfield Junior in Eastbourne into one school.
Both schools gave their support for the proposals following the council's informal consultation last year.
A surplus of spaces at Highfield School means all pupils from the new school could be accommodated on the same site.
Councillor David Elkin said: "Hampden Park is already a feeder school for Highfield so it makes very good sense for that partnership to be strengthened further to create a single primary school covering all ages.
"Single management, leadership and curriculum will provide better continuity for pupils and will help achieve higher standards."
The council can now publish statutory notices for the new school which will start a six-week formal consultation on the plans.
The final decision will be taken by the schools adjudicator following the consultation period.