Sussex man Sidney Thorpe jailed for child sex crimes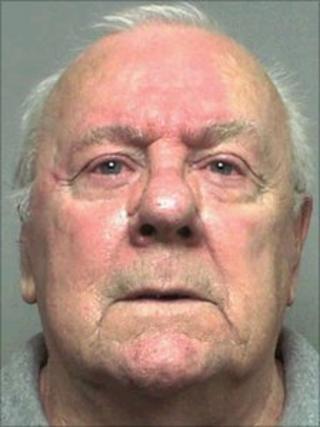 A 76-year-old man has been sentenced to 14 years in jail for child sex and cruelty offences at Hove Crown Court.
Sidney Thorpe, 76, of Newhaven, was previously convicted of 22 offences carried out between 1965 and 1980 at his former address in Brighton.
The offences were 10 counts of rape, eight counts of indecent assault, one count of gross indecency and three counts of child cruelty.
The police inquiry began after the victims contacted Sussex Police.
Childhood ordeal
The victims, now adults, were two girls and a boy, then aged between four and 16.
After the hearing, Det Insp Rachel Bacon said: "This sentencing of Thorpe brings to an end a protracted and complex police inquiry which started two years ago when the victims contacted us.
"We hope that the outcome will go some way to assist the victims to reconcile what they endured as children.
"Instead of having happy childhoods, their innocence was taken away from them in the cruellest of fashions, about which they blamed themselves for many years."
Thorpe was convicted of all the offences at a hearing at Lewes Crown Court last month.
At the sentencing at Hove Crown Court, he was also ordered to sign the sex offenders register indefinitely.