West Sussex council adult social care cuts in force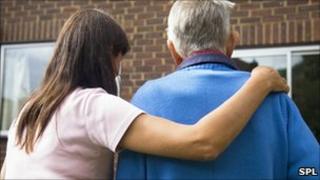 Cuts to adult social care provision have come into force in West Sussex.
The county council has agreed to stop providing care to adults with moderate needs, and focus on those with substantial and critical needs.
The move was agreed by the Conservative-controlled council in a bid to save £6.5m over two years.
Charities and the public sector union, Unison, objected to the move amid claims that it would cut support to vulnerable people.
Preventative measures
The council said the changes would bring the local authority in line with 75% of councils in England.
It said more emphasis was being placed on preventative measures.
About 4,500 residents were receiving support for moderate levels of social care need.
The council said the majority also had some substantial or critical need which would not be affected.
The move was approved by cabinet member for adult services, Councillor Peter Catchpole.
It was implemented on Thursday after the call-in period expired. During the call-in period, no other councillor called the decision in for scrutiny by the select committee.