Lewes Crown Court jury out in Brighton burnt body trial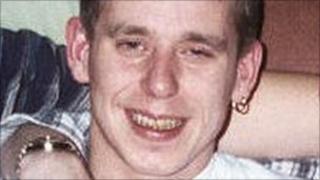 The jury has retired in the case of a man accused of murdering a drug user whose burnt body was found on a golf course on the outskirts of Brighton.
Sean Iran, 21, of St Richard's Road, Portslade, Brighton, denies murder.
Stefan Welch, 36, suffered a brain trauma before his body was moved to Dyke Golf Club, doused with petrol and set alight, Lewes Crown Court heard.
The victim's body was found by a golfer between the 17th and 18th holes at Dyke Golf Club on 4 September last year.
Mr Welch, a heroin addict, probably died in less than an hour, the jury was told.
The court heard that the day before he died he spoke to his probation officer about his drug debts and said he had been threatened.
Mr Iran has told the court that he and Mr Welch were close friends and he had been trying to help him kick his heroin habit.
He has also said he called Mr Welch his "guardian angel" ever since he rescued him from an attack by four men in Lewes prison in 2008.
The court also heard that Mr Iran had serious drug debts of his own.
It is also claimed that he and two co-defendants - his father, Babak Iran, 44, and brother Navid Iran, 23, also of St Richard's Road, Portslade - tried to eliminate evidence of the crime.
All three deny perverting the course of justice.