Brighton flats murder victim was beaten to death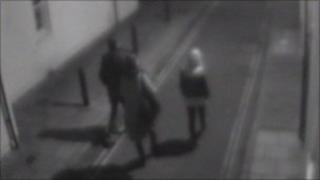 A 48-year-old man found dead in his ground floor flat in Brighton had been beaten to death, police said.
Detectives said Jonathan Elliison had injuries on his hands from trying to defend himself from the attack, carried out with a long blunt instrument.
Det Chief Insp Trevor Bowles said Mr Ellison, known as Jon, had some of the worst deliberate injuries he and his colleagues had ever seen.
His body, found just after 0210 BST on Friday, was fully clothed.
There was no sign of forced entry to the flat in Gloucester Street in the city centre and police are still trying to establish whether anything was stolen.
Police have been searching nearby streets and buildings for the murder weapon.
"Jon was by every account a peaceful and vulnerable man, and it is terrible that his life has been taken in this brutal way," said Mr Bowles.
"He was clearly subjected to a most vicious beating sometime between about 2000 BST on Thursday evening and just after 0200 BST on Friday morning."
Mr Ellison's body was found beside his bed by friends visiting the flat.
Police have published a CCTV image of three people they believe may be witnesses who could give them vital information.
The passers-by were in St George's Mews, passing one of the entrances to the flats at 2205 BST on Thursday.
The image shows what appears to be a man and woman, and perhaps a teenage girl with fair hair, walking towards the junction with Gloucester Street.
A cyclist, believed to be a male, was captured moments later at the same spot riding away from Gloucester Street.
"There is no suggestion whatsoever that they are suspects, and we ask them to come forward and talk to us in confidence," said Mr Bowles.
"We are still keen to hear from anyone else who was in or around Gloucester Street in the North Laine area of the city centre on Thursday evening or the early hours of Friday morning and who saw anything suspicious.
"We would also like to hear from people in the city who knew Jon and can help us build up the picture of his life, all of which had been spent in the area."