Sussex nursing home fire trial jury retires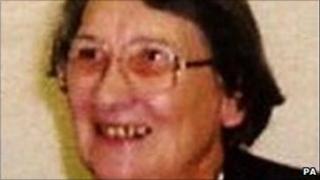 The jury in the trial of a care worker accused of starting a fire that killed a pensioner has retired to consider its verdict at Lewes Crown Court.
Irene Herring, 85, died as a result of the fire in her room at Ancaster Court, Bexhill, in February 2009.
Rebecca Reasbeck, 20, of Upper Park Road, St Leonards, denies a charge of manslaughter.
The prosecution claims she set Mrs Herring's room alight "for attention and to act the heroine".
Jurors were told she was the only person who said she smelled smoke on the morning of the fire at the Sussex home.
It is claimed she started two fires in the bedroom of the pensioner, who was bed-ridden and could not speak after suffering two strokes.
Murder charge dropped
Mrs Herring, who had lived alone in the top floor room for three years, died from severe smoke inhalation at the Conquest Hospital in Hastings the next day.
The court heard that experts found no accelerant had been used and they had concluded that the fire had been started with a cigarette lighter.
Ms Reasbeck broke down in tears in the witness box when she was accused of starting the fire under cross-examination.
She replied: "No, I didn't do such a thing. You're not listening to me, I didn't do it."
Simon Russell-Flint QC, defending, to jurors there was no evidence to suggest Ms Reasbeck was an attention-seeker.
He said she had an alibi and could not have been present when the fire was started.
Ms Reasbeck had been accused of an alternative charge of murder but it was dropped last week.