Teenage paper boy hit by car in Hove dies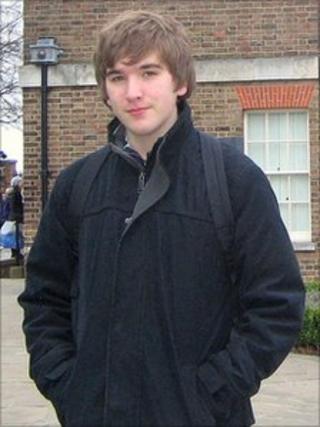 A teenager who was hit by a car on his paper round in Hove has died.
Declan Hubert, 14, suffered serious head injuries when he was knocked down as he crossed Hangleton Road at about 0750 BST on Friday.
He was taken to Hurstwood Park Neurological Centre in Haywards Heath, where he died on Sunday night.
Declan, of Hangleton Manor Close, Hove, was described by his parents, Jeremy and Caroline Hubert, as a "wonderful gently boy" who was a gifted guitarist.
In a tribute, they said their son had a strong faith in God, enjoyed his friends, and was loved by his family.
"He showed great respect for authority and was often described by his teachers as a very polite young man.
"Yes we have suffered a great loss and many tears have been shed, but we have absolute confidence that Declan is now in a very happy place with his lord and saviour Jesus in Heaven."