Sussex NHS apology as vulnerable man left to wander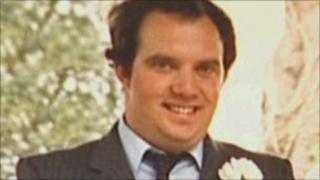 An NHS trust has apologised after a man with severe learning difficulties was allowed to leave hospital to walk seven miles home in pyjamas.
Robert Adams, 51, who lives in a care home in Seaford, was admitted to Eastbourne District General Hospital on 3 May with a suspected heart attack.
He was discharged that afternoon, but was found wandering in Hampden Park, Eastbourne, about 40 minutes later.
East Sussex Healthcare NHS Trust said a full investigation had begun.
Father's funeral
Neale Adams, Robert's brother, said: "He was in a real shabby state. He had hospital pyjama bottoms on that were soiled with blood, was given no direction or help to get home and was left to walk through Eastbourne.
"My nephew found him walking round Hampden Park with his clothing in a bag from the hospital.
"I was disgusted. I think the care the hospital A&E department gave my brother Robert was dreadful."
Mr Adams, who was taken to hospital by ambulance, was found to have had a panic attack earlier that day. The panic attack came the day before his father's funeral.
He collapsed and fell at the care home and suffered injuries that are thought to have led to the bloodstains found later.
His brother added: "Robert's vulnerable. He's got disabilities.
"You wouldn't expect to put a young toddler out on the streets or an old person suffering from mental health problems and this shouldn't have happened to anybody, let alone my brother.
"The procedures in place to protect people are just not being adhered to."
David Congdon, from the learning disabilities charity Mencap, said: "This happens too often.
"In the worst situations that Mencap have investigated in recent years with our Death by Indifference report, it sometimes ends up with people dying.
"In this case, the circumstances weren't so tragic but they've clearly been very traumatic for the gentleman concerned, Robert, because it would have left a real impact on him."
A statement issued by the health trust said: "We would like to apologise unreservedly to Mr Adams and his family.
"We acknowledge that when Mr Adams was ready to leave hospital following his treatment, additional steps should have been taken to ensure he returned home safely.
"The nurse dealing with the patient at the time of discharge acted in good faith based on the information given following a discussion with the patient."