Lewes councillor Ian White suspended over drink-drive admission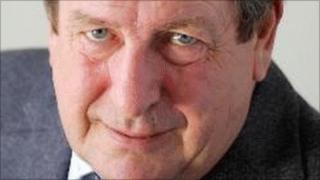 An East Sussex councillor has been suspended from the Conservative group after he admitted drinking and driving.
Councillor Ian White, who represents Seaford West ward on Lewes District Council, was banned from driving for one year by Brighton magistrates.
Monday's court hearing followed an incident when he was stopped by police in Marine Parade, Seaford, on 3 May.
The Conservative-run council said the driving ban did not disqualify him from continuing as a councillor.
Show disapproval
It said the suspension from the Tory group was entirely an internal matter.
Leader of the group Tony Nicholson said it felt it must show disapproval of his behaviour.
"A three month suspension will show how seriously we take this while not depriving people in his ward of an excellent Conservative councillor for too long," he said.
Councillor James Page said the suspension meant Mr White, who has been on the council for four years, was not entitled to attend the group's meetings or have input to its decisions.
Mr White said: "I completely accept the punishment from both the courts and my Conservative colleagues."