East Sussex art group to create trail around Battle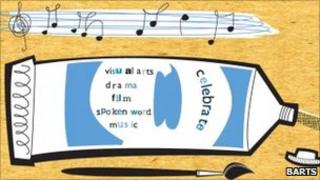 An East Sussex art group has secured National Lottery funding to create a trail of 20 works of art around Battle.
Battle Arts has been given the go ahead for the project - The World Turned Upside Down - by the Arts Council.
Sally Lampitt from the group said: 'We are thrilled to have secured funding for this exciting project, especially given the current cuts in arts spending."
The trail will include works from professional and emerging artists.
Local groups and schools are also involved in the project and Battle Museum will house a new exhibition for the trail.
"A huge number of people are collaborating to produce this unprecedented art trail for Battle," said Ms Lampitt.
"Our aim is that the works of art will encourage residents and visitors to look again at familiar Battle scenes, and perhaps see something new, surprising and amusing at the same time."
The art will be installed along the trail around Battle High Street and George Meadow from 17 to 25 September 2011.