West Sussex cuts over-16 student travel grants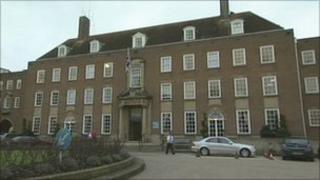 Students aged 16 or over in West Sussex will no longer get help with transport expenses as part of the county council's cost-cutting measures.
Students without special educational needs who start courses from September will receive no help.
Parents of those with special needs will be charged £360 towards transport costs except for those on free school meals, who will still get free travel.
The measures are expected to save about £300,000 and raise an extra £80,000.
Currently, about 700 students qualify for financial help with travel costs - 300 of them with special needs.
About 22% of those with special needs come from low income families.
"It has not been an easy decision to take, " said cabinet member of education and schools, Peter Griffiths.
"It has to be seen against the background of the enormous financial challenge the county council is facing in having to find budget savings of £79m over three years."
The cuts will not apply to students who are part-way through courses.