Sussex man sentenced for grooming girls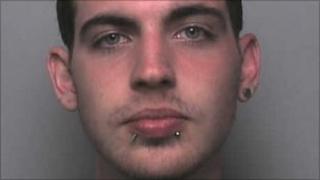 A man from East Sussex who admitted having sexual activity with vulnerable girls has been jailed for six years.
Bernard Volk, 21, of Queen's Road, Hastings, had sexual relationships with three girls aged under 16.
Lewes Crown Court heard Volk groomed the girls and later humiliated one victim by posting indecent images of her online after they split up.
Volk admitted 18 offences on 19 April, including sexual activity with a child and taking indecent pictures.
He also admitted causing or inciting a child to engage in sexual activity and attempted sexual activity with a child.
'Degree of grooming'
The offences happened between June 2009 and and March 2010 when the girls were aged 14 or 15.
Volk was arrested last year and charged in January this year.
Prosecutor James Gordon: "The prosecution say that this defendant is a sexual predator who targeted young and vulnerable girls.
"The feature of the greatest concern is that essentially the defendant has targeted particularly vulnerable people."
In mitigation, defence counsel Andrew Stephens said: "He accepts his wrong-doing, he accepts he will be punished and he accepts that he must change."
In sentencing, Judge Anthony Scott-Gall said Volk had displayed a "significant degree of grooming".
Det Insp Paul Phelps, of Sussex Police, said: "Volk is a predatory paedophile and he has received a substantial sentence today, which reflects the serious nature of his offences."