Sussex Police in poster plea over Brighton sex assaults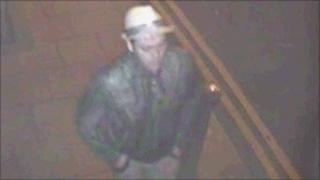 Posters are being put up across the Kemp Town area of Brighton by Sussex Police trying to trace a man linked to two sexual assaults in the city.
It comes two weeks after the first assault on a 26-year-old woman who was dragged into Park Street.
Four days later, a 36-year-old woman was assaulted in Upper Rock Gardens.
The suspect in both attacks was described as white, between 5ft 6in and 5ft 8in tall, of stocky build and spoke with a foreign accent.
On the night of 22 June he was wearing a white trilby-style hat, black leather jacket, blue jeans and white trainers.
On 26 June he was wearing blue jeans, black jacket and white trainers but no hat and had short dark hair.