Brighton sex assaults appeal widens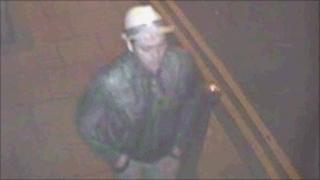 Police trying to trace a man in connection with two sexual assaults in Brighton are appealing for new leads via the BBC's Crimewatch website.
Images of the man linked to last month's assaults in the Kemp Town area are being added to the site.
A 26-year-old woman was attacked in Park Street on 22 June, while a 36-year-old woman was assaulted in Upper Rock Gardens four days later.
Det Ch Insp Nick Sloan said there had been no further attacks in the city.
"The search for the suspect continues and we are now turning to the national audience to appeal for new leads as to who is responsible for these crimes," he added.
The suspect was described as white, between 5ft 6in (1.67m) and 5ft 8in (1.73m), of stocky build and spoke with a foreign accent.
On the night of 22 June he was wearing a white trilby-style hat, black leather jacket, blue jeans and white trainers.
On 26 June he was wearing blue jeans, black jacket and white trainers but no hat and had short dark hair.