East Sussex trading standards in roof cleaning warning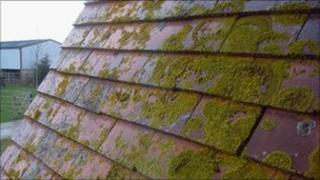 A surge of complaints about roof cleaning firms in East Sussex has led to a trading standards warning.
Trading standards officers said residents had complained about being conned by "dubious sales techniques".
People have also reported possible damage to roof tiles after high pressure hoses were used, East Sussex County Council said.
The council said use of high-pressure hoses could damage tiles and force water into the roof space.
'Bargain con'
Residents have complained about firms that cold-call and make claims that moss has to be cleaned from roofs and gutters to prevent damage.
Other tactics have seen roof cleaning companies quote a highly-inflated price and then significantly reduce it after a call to "head office", in an attempt to make residents think they are getting a bargain, the council added.
Councillor Carl Maynard, cabinet spokesman for economy, transport and environment, said: "We are very concerned about the sales tactics of some companies, especially when they are dealing with elderly or vulnerable people in our communities."
He said consumers had a right to cancel contracts within seven days if they were worth more than £35.
Residents were also urged not to be forced into making a quick decision, to get at least three quotes from reputable companies, use the council's list of approved traders, and seek recommendations if possible.