Thieves steal tractors from field in Ironsbottom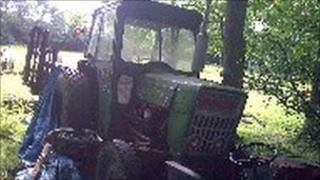 Thieves have stolen two tractors from a field in Surrey, prompting a police appeal.
Surrey Police said a green Massey Ferguson and a Ford Gangmower were stolen from a field in Ironsbottom near Sidlow.
Det Con Portia Andrews said the thieves would have needed a large vehicle to remove the tractors from the field.
She said: "We believe the thieves will attempt to sell the items on as scrap metal."