Italian aristocrats 'fought over Hove house'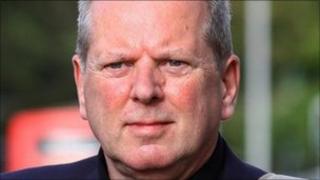 Two half-brothers from an aristocratic Italian family fought outside their sick mother's home in Hove in a dispute over the property, a court has heard.
Ian d'Enno, 59, denies assaulting Douglas d'Enno 66, of Bevendean Avenue, Saltdean who claims the title of count.
Brighton magistrates heard the pair fell out after Douglas tried to enter the disputed home in Lawrence Road, where Ian lives in the upstairs flat.
The court heard Ian d'Enno blocked his way and a violent scuffle followed.
'Pushed into wall'
Douglas d'Enno told the court he went to the front door but his brother blocked the entrance, was "very confrontational" and pushed him back, before he himself pushed his brother.
He said: "The next thing, I felt a very violent blow to my face and I found myself in a hedge."
He said his body was "twisted into the hedge" during a scuffle and his head pushed into a low wall.
Douglas said: "I really believe he wanted to murder me. It was so unexpected and so violent."
Magistrates heard there had been an acrimonious family meeting on 31 March.
Their mother was in hospital and Douglas went to the house on 2 April to collect some of her belongings, the court was told.
Magistrates heard the pair fell out after Douglas found out Ian had arranged for their mother's property to be signed over to him and tried to sell it "over her head".
Defending, Trina Little told Douglas: "I'm going to suggest when you approached him [Ian] you were being very aggressive in your demeanour."
She said their mother had been aware her property was being sold and during the family meeting, Douglas threatened Ian with the words "I'll get you".
Douglas admitted warning Ian by saying "I'm going to target you", but said he meant it financially.
Ian told the court he changed the locks on his property after Douglas threatened him and said Douglas set upon him in the fight.
He said Douglas hit him above his eye, the two ended up in a tussle, and both fell into the hedge. He denied punching or pushing his half-brother.
The case continues.