Half brother of Italian count acquitted of Hove assault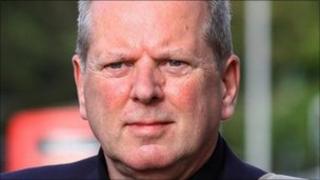 The half-brother of a descendant of an aristocratic Italian family has been acquitted of attacking him in a row over their mother's property.
Ian d'Enno, 59, was accused of assaulting Douglas d'Enno, of Saltdean, who claims the title of count.
Brighton magistrates heard Douglas, 66, was prevented from entering the disputed home in Lawrence Road, Hove, where Ian lives in the upstairs flat.
Magistrates dismissed the case, finding Ian's actions were in self-defence.
The court was told there had been an acrimonious family meeting on 31 March.
The pair fell out after Douglas found out Ian had arranged for their mother's property to be signed over to him and tried to sell it "over her head".
Their mother was in hospital and Douglas went to the house on 2 April to collect some of her belongings.