School walk guidelines criticised by Lewes councillor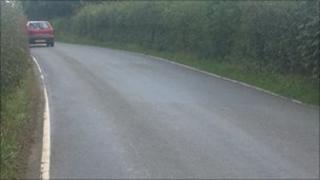 A councillor and child safety groups have urged the government to rewrite guidelines on walking routes to school.
East Sussex County Council withdrew its bus service for children from East Chiltington, potentially leaving some to walk two and a half miles along a narrow road to Chailey School.
The council said the route was judged to be safe if the child is accompanied by a responsible adult.
But Sarah Osborne has written to the education secretary to change this.
According to campaigners, the route to Chailey School does not have a pavement and could take a parent up to four hours a day, walking there and back twice.
'Parents fighting routes'
Ms Osborne, who is a Lewes District councillor, wants the rules changed so that a route can only be considered safe if an 11-year-old child can walk it alone.
She has written a letter to Education Secretary Michael Gove, which has been signed by the Child Accident Prevention Trust and the National Union of Teachers, and is waiting for his reply.
She said: "When I started the campaign I did a lot of research and realised that up and down the country all the councils were using the same guidelines.
"There were lots of groups of parents fighting about these routes. I want him to review the guidelines and insist that a route can only be declared safe if a child from the age of 11 is able to walk it alone."
'Route safe'
The children from East Chiltington are currently able to use a bus provided for children who receive free school meals.
A spokeswoman for the county council said: "We recognise that for a long time we have funded a bus to take the children on this route, however, this has been entirely at our discretion.
"The decision to end this support was not an easy one to make and was considered very carefully.
"The decision was also only made after a proper safety inspection was carried out which concluded the route was safe."