Eastbourne hospital in U-turn over donation return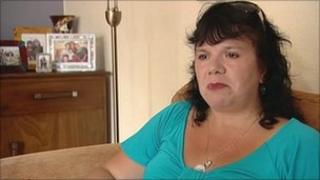 A hospital has backtracked on a promise to return a donation to a couple who had raised the money in memory of their stillborn daughter.
Monica Corrina-Kavakli and Aydin Kavakli donated £7,000 eight years ago towards a bereavement room at Eastbourne District General Hospital.
They complained after it was never built and last month the hospital told them it would return the money.
However, the hospital trust has changed its mind after seeking legal advice.
The trust said work on the bereavement room is set to begin next month at a cost of £53,000.
Mrs Corrina-Kavakli said the family was "completely and utterly deflated".
She said: "We are just emotionally exhausted by the whole thing. It's been like a rollercoaster."
'Extremely distressing'
She added: "It's got to the point where enough is enough. They can have our money and we are going to have to start from scratch."
The couple made their donation for a bereavement room after their daughter Ella was stillborn at the hospital on 3 July 2002.
But last month they told the hospital they wanted the money returned because the hospital had failed to spend it.
In a statement, East Sussex Healthcare NHS Trust, said: "We understand this situation is extremely distressing for Mrs Corrina-Kavakli and her family.
"The trust's charitable funds are governed by legislation which stipulates what can and can't be done with donations.
"We have sought advice regarding returning the donation and unfortunately under the legislation that governs our charitable funds we do not believe we are able to return the money."