Sex attack ex-GP Antony Collis to pay £50,000 court costs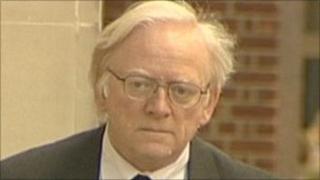 A former East Sussex family doctor jailed for sexually assaulting schoolgirl patients has been ordered to pay £50,000 towards his defence costs.
Antony Collis, 59, was sentenced to eight-and-a-half years in prison for indecently assaulting five patients.
At the Old Bailey, Collis, who worked at Belmont Surgery near Wadhurst, East Sussex, denied the charges.
Judge Peter Rook was told Collis should contribute half of his estimated £100,000 defence costs.
At his trial in June the jury was told Collis attacked the girls during examinations behind a curtain while their mothers waited on the other side.
The offences were committed over a 10-year period, until 2003.