Hastings Council proposes removing chief executive post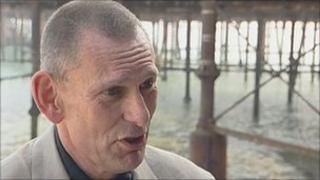 A local authority is considering axing its chief executive post as part of cost-cutting measures.
Hastings Borough Council said its reorganisation of senior management would save up to £400,000 a year.
Under its current structure, the council has a chief executive, three directors and 11 heads of service.
Jeremy Birch, leader of the Labour-run council, said he wanted to close the post of chief executive and reduce the number of heads of service to seven.
Mr Birch said: "Going through a restructuring process is never an easy task.
"But in this very difficult financial climate we are being forced to make tough decisions."
The council's government grant will be cut by about 47% by 2013, he said.
About 40 council posts were removed earlier this year.