Horsham councillor sorry for Bognor 'old banger' jibe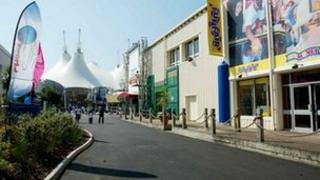 A Sussex councillor has said sorry to the mayor of Bognor Regis after he compared the town to an "old banger".
Horsham councillor Andrew Baldwin made the remark during a debate about parking.
He said likening Horsham with Bognor was like "comparing a clapped-out old banger to a Rolls Royce" and said the town was "a dump".
Bognor Regis mayor Jim Brooks said it was very rude. Mr Baldwin later said it was his own opinion and apologised.
'Sunshine capital'
Mr Brooks said: "I was very surprised that he should say such a thing and that a senior member of a neighbouring district council should make such a remark.
"It's unheard of in my understanding and it was extremely rude and an entirely wrong thing to say."
The town council mayor said Bognor Regis was "the sunshine capital" and boasted a clean beach, sailing and water sports, a £40m new school, and a Butlins resort which would soon have its third luxury hotel.
Mr Brooks admitted the town was "frayed around the edges" but added: "Some of the fraying around the edges is what people like".
Mr Baldwin said the issue of car parking charges came up at a Horsham district council meeting, in which a councillor said Bognor Regis - part of a neighbouring authority - had two hours' free car parking.
He said: "I immediately stood up and said you can't compare Horsham town to Bognor Regis."
And he added: "I do emphasise they were my personal views they were not the district council's views."
Mr Baldwin admitted he had called Bognor "a clapped-out old banger" and he said: "I have since issued a sincere apology for the remarks I made which are were said in the heat of the moment during a political debate."