Farepak customer still owed funds after five years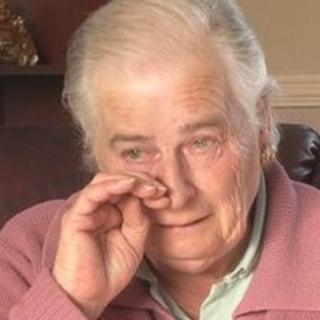 A woman from East Sussex who lost almost £8,500 when a Christmas savings scheme went bust has still not received any compensation five years on.
Jackie Southby, 65, from Hastings, put money into the Farepak scheme on behalf of herself, her daughter, her 90-year-old mother and several elderly friends.
She is one of nearly 120,000 people who are owed £38m in total after the firm went into administration.
Mrs Southby said she waited every day for the postman to bring a cheque.
The Christmas savings club first had problems in June 2006 when it looked for extra funding, and went into administration four months later.
In April 2010 a final financial offer of 15p in the pound was made to customers following a settlement between the liquidators - BDO Stoy Hayward - and Farepak's directors.
'No conscience'
Customers of Farepak, owned by European Home Retail (EHR), paid money monthly to the company as a practical way to put cash aside for Christmas - receiving hampers and vouchers to use in shops.
Mrs Southby said: "They [the company] should be taken to court and made to pay everybody's money back because it's not fair.
"They haven't got to live with it every day... they've got no conscience.
"They can't have or they'd have come and got something done before."
A spokeswoman for the liquidators said the liquidation committee had concluded that it was "in the creditors' interests" for them to continue to identify "whether there are opportunities to secure further monies from other parties" for the benefit of creditors.
She added that the liquidation committee was set up as directed by a court order and approved by Farepak's customers and creditors, and represented all those who lost money as a result of the collapse of Farepak.