Brighton woman's 'nightmare' after gastric bypass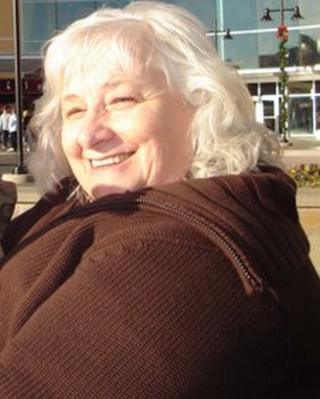 An ex-nurse told her daughter her life had become a "nightmare" after gastric bypass surgery, an inquest has heard.
Virginia Humphrey lost 10 stone (64kg) in six months following the procedure on 31 August last year. She died at the Royal Sussex County Hospital on 9 May.
The inquest at Brighton County Court was read an email Mrs Humphrey, 67, sent to her daughter, Deborah Mitchell, who lived in the US.
In it she said chronic indigestion had left her feeling like a "prune".
The mother of three, who lived in Brighton, wrote: "Life since coming out of hospital has been a nightmare.
"Friday was an awful day ending with me being so sick I thought I turned my body inside out."
'Wasn't strong enough'
Her son, Kevin Humphrey, told the inquest she was in a wheelchair in her last few months and he had to carry her up the stairs to the house they shared.
He added: "I had rails fitted but she wasn't strong enough to use the rails.
"She could walk no further than 10 steps, then she'd feel faint."
The inquest heard on Thursday that Mrs Humphrey, who had type 2 diabetes, high blood pressure and asthma, suffered from malnutrition and was "unable to absorb nutrients" following the surgery.
It was also told surgeons might have got their measurements wrong.
But James Hewes, a trainee surgeon who carried out the operation alongside consultant bariatric surgeon Marco Adamo, said if that was the case he would have expected her to have shown symptoms such as diarrhoea within weeks.
The inquest also heard Mrs Humphrey, who had been described as a "very cheerful" by her GP, Dr Caroline Roberts, might not have let on to hospital staff just how ill she felt.
Mr Adamo said: "Patients are very happy because of the weight loss so sometimes they tend to minimise their symptoms.
"Patients are more inclined to say 'it's fine'."
Mrs Humphrey was admitted to the Royal Sussex County Hospital on 7 May "with vomiting and extreme weight loss" and died two days later.
The inquest continues.