Crawley stab victim 'no memory of attack'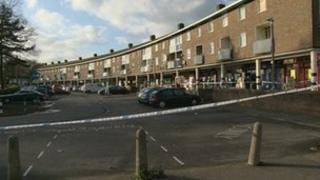 A 30-year-old man who needed surgery after he was stabbed in the back in Crawley, West Sussex, has told police he has no memory of what happened.
Sussex Police said detectives had been able to speak to the assault victim in St George's Hospital, south London.
The man was found unconscious in Tilgate Parade early on Saturday.
He told officers he was struck from behind in nearby Tilgate Way, but could not remember anything else including where he had been beforehand.
No weapon has been found.
Det Insp Dave Richards the man's condition was now stable.
He added: "We are keen to piece together the events that lead up to him being stabbed."
The cordon had been removed from the scene but officers were still making house-to-house inquiries, he said.
Anyone with information about the incident is urged to contact the force.