Vanessa Redgrave to be Brighton Festival director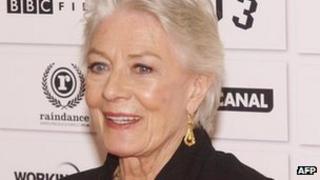 Oscar-winning British actress Vanessa Redgrave is to be guest director of next year's Brighton Festival.
Redgrave, 74, takes over from Burma's pro-democracy leader Aung San Suu Kyi, who took the role in 2011.
Ms Suu Kyi, who was released from house arrest on 13 November last year, did not attend the festival but sent a video message from Burma.
Previous guest directors have included Turner Prize-winning artist Anish Kapoor and musician Brian Eno.
The Burmese leader, who met US Secretary of State Hillary Clinton in Rangoon last week, highlighted the importance of liberty and freedom of expression in her video message.
She also thanked the British public for their support.
Ms Redgrave has appeared in more than 80 films, including Julia (1977), for which she won the best supporting actress Oscar.
The 2012 Brighton Festival starts on 5 May.