Sussex Police criticised over force complaints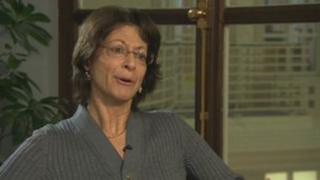 Sussex Police has been criticised by the Independent Police Complaints Commission (IPCC) for failing to record some complaints from the public.
Eight out of 14 complaints that were rejected by Sussex Police were upheld by the IPCC on appeal between April 2010 to March 2011.
The IPCC said in percentage terms the force had some of the highest numbers of complaints upheld in the region.
Sussex Police said it took complaints seriously.
The force recorded 745 complaints against officers from April 2010 to March 2011 compared with 746 the previous year.
A Sussex Police spokesman said: "In the 2010/11 financial year, 14 appeals that complaints weren't correctly recorded by Sussex Police were considered by the IPCC, of which eight were upheld.
"With hundreds of thousands of interactions with the public each year, it must be noted that the number of appeals upheld is less than one a month.
"This is because Sussex Police takes complaints seriously and the vast majority are resolved locally with the agreement of the person making the complaint."
He added: "While the numbers are very low, we always seek to learn from the occasions when we don't get it right, taking on board the views of the public and the IPCC's findings."
IPCC deputy chair Deborah Glass said: "I'm disappointed to see that people from London and the South East are still finding that their complaints are not being recorded by their local police force - as a result of which the IPCC has upheld around one hundred appeals from members of the public in this region alone.
"This is not only of great frustration to the people in London and the South East who should have had their complaint recognised, accepted and dealt with properly at a local level - but it's a waste of time and resources for everyone involved."
The IPCC said its annual complaints statistics for all 43 police forces showed a 4% decrease nationally.