'Well-groomed' Lindfield sex attacker e-fit released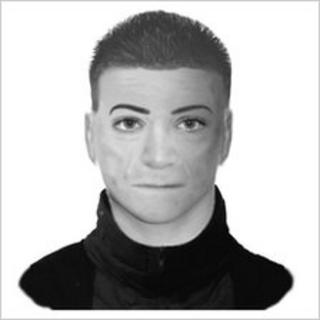 An e-fit has been released of a man wanted in connection with the attempted rape of a 29-year-old woman.
Police said she was assaulted in Hickmans Lane, Lindfield, West Sussex at about 01:00 GMT on 21 December.
The victim was attacked from behind as she walked home alone after a night out with friends at the Red Lion pub.
The suspect was described as white, between 6ft and 6ft 3in tall and of muscular build, with very short dark hair that was a little spiky on top.
He had dark eyes and high cheekbones with a prominent jawline. Police said he was well-groomed.
The man forced the woman to the ground but she managed to struggle free.