Cash boost for Stade arts project in Hastings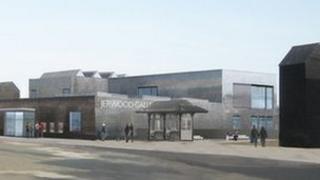 A two-year arts project in the heart of an East Sussex resort has received a £150,000 boost from the Arts Council.
The funding has been secured for a free programme of performance and arts at The Stade Open Space in Hastings, which will be known as Stade Saturdays.
Hastings Borough Council leader Jeremy Birch said a total of £380,000 would be invested in the "exciting project".
He said weekly entertainment would be on offer and full details would be announced later.
"We are very fortunate to be working with partners at local, regional and national level who are hugely experienced in this sector and will help bring the 'wow factor' to our plans," Mr Birch added.
The programme will be launched on 17 March, to coincide with the opening of the £4m Jerwood Gallery.
The art gallery is part of the £9m redevelopment of the Stade area of Hastings old town.