Lawyer Francis Bridgeman jailed over kidnapping lies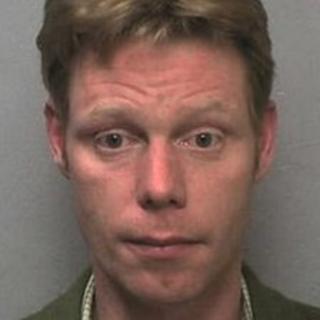 A City lawyer has been jailed for 12 months after trying to avoid a drink-drive charge by telling police his car had been hijacked at knife-point.
Francis Bridgeman, 43, from Wards Lane, Wadhurst, East Sussex, was convicted of perverting the course of justice.
His trial heard how he had told police armed men had dumped him in woods and crashed his car.
Sentencing him at Lewes Crown Court, Judge Guy Anthony said he had "wasted police time and public expense".
He told Bridgeman he had taken into account that his wife was seriously ill with cancer.
Bridgeman was also ordered to pay £4,200 in costs and was disqualified from driving for 18 months.
'Tangled web'
He was found guilty on 16 December following a five-day trial at Brighton Crown Court.
Jurors had heard how on 7 April 2010 police received a call from a member of the public saying a Range Rover Sport had crashed into a telegraph pole in Shovers Green, Ticehurst, in the early hours.
Police found the car in a ditch, locked, but with no sign of any occupants.
The Range Rover was traced to Bridgeman's home, where he claimed that armed men had kidnapped him in the car park of Wadhurst railway station the night before.
But a breath test was taken at his home and he was arrested on suspicion of drinking and driving.
Police also started a kidnap investigation, but the court heard none of Bridgeman's account could be substantiated.
Jurors were shown CCTV footage of him at London Bridge station in which he appeared to be drunk.
His DNA was also found on his car's airbag, indicating he was driving the car when it crashed.
Passing sentence, the judge quoted a line from Sir Walter Scott's 1808 poem, Marmion: "Oh what a tangled web we weave, when first we practise to deceive."