Michael Fitzpatrick shooting: Police had 'no choice'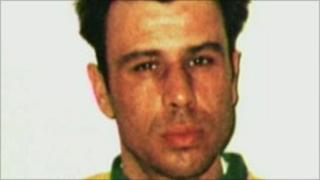 Firearms officers had "no choice" but to shoot a wanted man who was pointing a gun at them, an inquest in Brighton has been told.
Michael Fitzpatrick, 49, was shot by officers in Rock Place, in the Kemptown area of the city, on 10 February 2011.
He had pulled out a handgun after officers stopped him on the street.
One firearms officer, identified only as C8, said he fired two shots at Mr Fitzpatrick's chest because there was an "imminent threat" to his life.
Sussex Police has told the inquest that Mr Fitzpatrick knew they wanted to speak to him about several armed robberies after he had received calls from associates.
Mr Fitzpatrick died from gunshot wounds to the chest and abdomen after police opened fire.
Officers had arrived in Kemptown after receiving information Mr Fitzpatrick was a regular lunch-time drinker at the Sidewinder pub in Upper St James's Street.
The operational firearms commander identified as C8 said Mr Fitzpatrick had already looked back at their car as they drove behind him on the junction of Marine Parade and Atlingworth Street.
He said the second time Mr Fitzpatrick saw their car they knew they had to arrest him there and then.
The inquest continues.