'Communication break-down' over Sussex crash victim's organs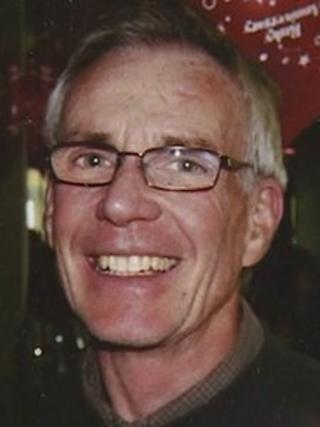 An opportunity for several life-saving organ donations following a Sussex road accident was missed due to a break-down in communication, the BBC has learned.
Biker Stuart Mann, 66, died in a London hospital after a crash last June.
The Inner London coroner had to get permission to donate his organs from the East Sussex coroner but could not get a reply and called Sussex Police.
Police refused saying a crash inquiry was ongoing. The East Sussex coroner said police could have called him.
Alan Craze told the BBC Sussex Police had his mobile number and he should have been consulted.
"My team are always available 24/7 to deal with urgent matters, and we would expect to be consulted.
"The decisions taken were between the Southwark coroner and Sussex Police," he said.
'Family man'
Mr Mann, from Hastings, was airlifted to King's College Hospital, in south London, following the collision with a car on the A21 near Hastings on 30 June.
He died a few hours later and his widow was told several of his organs could be used to save the lives of others.
However, permission to donate his organs was needed from the East Sussex coroner because of where the accident had happened.
The Inner South London coroner's office tried to call him at 16:00 BST, but his office was closed.
Mr Craze said although he was away his mobile was on day and night and two of the other coroners offices in East Sussex were always on call on a rota basis.
Mr Mann's wife, Sarah, said her husband was "a family man" and would have wanted his organs to be donated.
"You have to act quickly with organ donation and there must be, in this day and age, a much more efficient way of doing this and ensuring that this doesn't happen," she said.
In a statement, the Inner South London coroner apologised to the family.
It said in the absence of a reply from the East Sussex coroner it was "the legal duty of the coroner where the body lies to decide on organ donation requests".
"In this instance, the coroner accepted the opinion of the police."
Sussex Police has also apologised to Mrs Mann.
Ch Insp Natalie Maloney said: "As organisations we do work well together and this is fairly unique.
"We will do all we can to ensure this doesn't happen again."
An urgent review of how the police and coroners communicate with each other is now under way.