Haydn Wileman's mother wants nut allergy research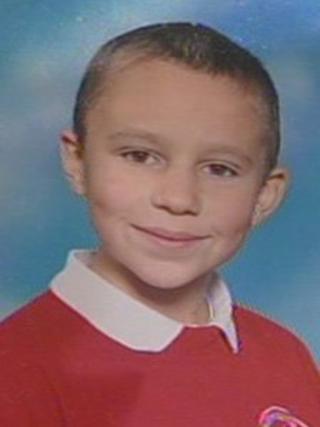 The mother of a boy who died after suffering an allergic reaction to nuts has said not enough is known about the links between asthma and allergies.
Haydn Wileman, from Newhaven, East Sussex, died last September at the age of nine after eating breakfast cereal.
His mother Emma is raising money for medical research and calling for schools to be more alert to the early signs of an allergic reaction.
She said Haydn's death had had a big effect on his family.
Haydn was asthmatic but he and his parents were unaware that he had a nut allergy.
Recalling the day he died, Mrs Wileman said: "He sat having his breakfast, he ran to the toilet and retched, but because he'd already said he felt sick I didn't think too much of it."
'Haydn's legacy'
She took Haydn to school but brought him straight home again as he said that he still felt unwell. Soon after he began to struggle to breathe.
"I was on the phone to 999 and he fell back and he'd had a cardiac arrest, and it was that quick - half an hour from eating his breakfast cereal," she said.
Haydn was taken to Guy's Hospital in London where a scan revealed his brain had swollen and that he would not survive.
Mrs Wileman has now founded a charity, called Haydn's Wish, to help raise both awareness and funds for research into the links between childhood asthma and potentially fatal allergies.
It also aims to raise funds for the research department at the Brighton and Sussex Medical School, the main research centre for the UK.
"The charity can do some good. It can save other people's lives and it can get the information out there to parents.
"It's his legacy really. It's what I can do for him now," she said.