Thieves steal burglar alarm from Crawley DIY store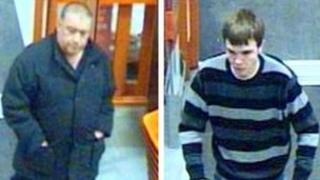 Images of two alleged thieves who police think stole equipment to protect their homes from "fellow villains" have been released by Sussex Police.
The two men took an alarm system from B&Q in London Road, Crawley, by passing it through a hole in the fence at the rear of the store.
A police spokesman said: "This pair obviously recognise the need to secure their homes against fellow villains.
"But the way they've gone about it just isn't lawful."
Sussex Police have asked anyone who witnessed the robbery on 21 February to contact them.