Hove man in £100K Brighton council benefit fraud jailed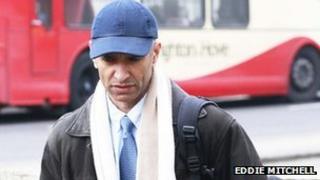 A man has been jailed for cheating Brighton and Hove City Council out of more than £100,000 in council tax and housing benefits.
Trevor Gunn, 50, of Chapel Mews, Hove, pleaded guilty at an earlier hearing at Brighton Crown Court to 10 counts of fraud between 2003 and 2011.
He was jailed for 20 months and told he would serve half "in the community".
Brighton council said Gunn had illegally claimed benefits to pay mortgages on two houses.
The council said the total value of fraud that Gunn admitted was £113,618.88.
A statement from the council said Gunn bought two properties in Chapel Mews and drew up false tenancy agreements to claim benefits.
The council has made a proceeds-of-crime application to seek to recover the full amount of benefit fraudulently claimed.
Update 28 September: The sentencing within this story was changed after it came to light that Gunn did not receive a community service order.