University of Sussex TB link investigated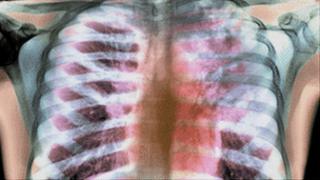 Engineering students at the University of Sussex are to be screened for tuberculosis (TB) after four cases were diagnosed there.
The Health Protection Agency (HPA) said four people who had contracted the disease over the past two years appeared to have the same strain.
Two engineering undergraduates are believed to have been diagnosed with TB during the latest academic term.
The HPA plans to screen engineering students following the Easter break.
Dr Angela Iversen, director at the Surrey and Sussex Health Protection Unit, said: "Investigations of a potential link are at an early stage.
Warning to GPs
"The key to reducing levels of TB is early diagnosis and appropriate treatment. TB is a preventable and treatable condition but if left untreated can be serious. Local GPs have been alerted."
The HPA said the four people who had contracted the disease had been treated individually with antibiotics.
Local GPs have also been told to look out for students with any suspicious symptoms.
TB is a serious butcurable infectious diseasewhich normally affects the lungs and is treated with antibiotics.
The University of Sussex said it was working with the HPA and local doctors.