Brighton council plans safety measures for Lewes Road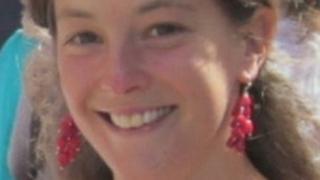 Safety improvements are being considered for a dual carriageway in Brighton that has seen nearly 150 accidents in the past three years.
One of the crashes on Lewes Road led to the death of teacher Jo Walters in 2010. Brighton council said many of the other accidents were serious.
Out of the 146 collisions, 50 involved cyclists, the local authority said.
Plans include using one lane of the dual carriageway for buses and cyclists and one for cars, in both directions.
'Unenviable record'
Changes to Lewes Road's main junction, the Vogue gyratory system, are also planned.
The junction, which has seen about 25 accidents over three years including four serious injury crashes, would have cycle lanes installed along with traffic lights activated by cyclists.
Councillor Ian Davey, cabinet member for transport, said the route had an above-average accident rate and added: "Lewes Road is a busy road with an unenviable safety record.
"The aim would be to address road safety problems and make it safer and more convenient to walk, cycle and use public transport."
About 30,000 households have been sent questionnaires about the changes as part of public consultation.
The council said the proposals had been backed by the Jo Walters Trust which was set up to honour the teacher after her death.
It said Brighton and Hove Albion, local bus companies and both universities in the city had also supported the plans.
Brighton council has posted a cyclist's view of the Vogue junction on YouTube . The footage was shot by a cyclist wearing a head camera.