Christopher Hunnisett murder trial: Jury considers verdict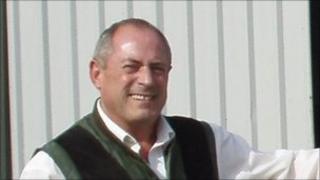 A jury has retired in the trial of a man accused of murdering a supermarket worker.
Christopher Hunnisett, 28, is accused of killing Peter Bick at his home in Bexhill, East Sussex, on 11 January 2011. The defendant said he wanted to "rid the world of paedophiles".
Lewes Crown Court heard there was no evidence that Mr Bick, who died from severe head trauma, was a paedophile.
Mr Hunnisett admits manslaughter by diminished responsibility.
But the defendant denies murder.
During the trial, the jury was told that Mr Hunnisett, of Chanctonbury Drive, started making lists of people he suspected of being paedophiles after being acquitted of murder in September 2010.
He had already served nine years of a life sentence over the death of The Reverend Ronald Glazebrook - whom he accused of abusing him - before he was freed on a retrial.