Brighton Tories call for TB councillor to stand down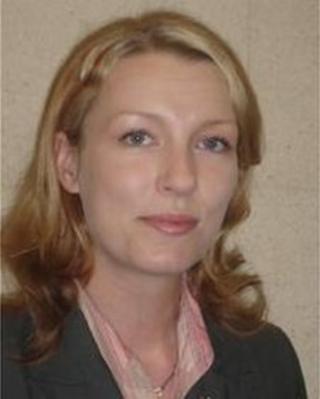 Conservatives in Brighton have called for a Green Party councillor who is suffering from tuberculosis (TB) to stand down.
They claim the disease has prevented Preston Park councillor Amy Kennedy from representing her residents and there should be a by-election.
Ms Kennedy said fellow ward councillors have ensured her duties are covered.
Brighton and Hove City Council said Ms Kennedy has not breached any rules and should be "treated with respect".
Ms Kennedy said she was diagnosed with TB, which is a life-threatening illness, at the end of January.
"The course of treatment, which began in February, is six months and I am now about two-thirds of the way through," she said.
"I am in touch with residents and ward colleagues, who have ensured my ward duties are properly covered, but I have been advised by my consultant not to sit on any committees until I've completed my treatment.
"I am better than I was but I still have TB."
'Sympathise'
But Dawn Barnett, a Conservative councillor for Hangleton, said she should stand down.
"Amy hasn't been around since last October and I've got to say I sympathise with her," she said.
"But Amy's not been around, she's not sitting on committees.
"If I was ill and knew I would be long-term ill, I would stand down."
A spokesman for the council said under the Local Government Act 1972, members need to attend at least one council meeting in six months.
He added: "She has complied with the requirement and has not done anything that breaches any legal or constitutional requirement.
"Members, like other people, do fall ill from time to time are entitled to take time off for recuperation.
"The council's code of conduct requires members to treat others, including fellow councillors, with respect."