Sussex Anglican priests await Criminal Records Bureau checks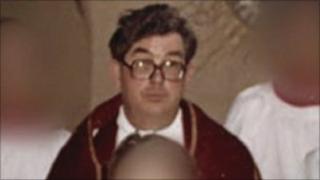 More than 100 Anglican priests in Sussex have been temporarily stopped from working by incorrect legal checks.
It follows a review of part-time and retired clergy by the Diocese of Chichester, BBC South East has learned.
Church officials said some clergy with Permission to Officiate had not had their Criminal Records Bureau check renewed within the past five years.
They said "administrative oversights" were to blame and the situation would be remedied as soon as possible.
Most priests should be allowed to return once they have the correct documents and an acceptable Criminal Records Bureau (CRB) check.
The "oversight" also means those affected cannot work with children or vulnerable adults.
Retired clergy
Last year, the diocese was criticised for seriously inadequate record-keeping that allowed paedophile priests to remain in position.
The Reverend Roy Cotton, who worked for the diocese in the 1970s and 1980s, was ordained in 1966 despite having a conviction for indecently assaulting a choirboy in the 1950s. He died in 2006.
Colin Pritchard served as the vicar of St Barnabas, Bexhill, until 2007 after being arrested over sex abuse claims.
In 2008 he pleaded guilty to sexually abusing two boys while he was a parish priest in Northamptonshire and was jailed for five years.
In total, there are 250 part-time priests who help out in churches across Sussex.
'Other discrepancies'
Initially 106 were suspended from continuing their duties, with 80 currently under restrictions.
It is understood the priests who have been stopped from working are mainly retired clergy.
The Diocese of Chichester, which runs Church of England churches in Sussex, said it undertook the review to maintain the highest safeguarding standards.
However, it is not clear how many priests had been working without an up-to-date CRB check.
In a statement, the diocese said: "Whilst all clergy have checks, we have established that some clergy with Permission to Officiate have not had their CRB check renewed within the last five years as per Church of England policy.
"These have been mostly due to administrative oversights and we are doing all we can to remedy the situation as soon as possible.
"We regret that some clergy will be temporarily restricted from exercising their ministry during the period of review or until their CRB status is clarified.
"We fully acknowledge that as we continue this review other discrepancies may come to light.
"There is no suggestion whatsoever that those temporarily restricted have at any time performed in accordance with anything other than the highest standards required of them as ministers."
It said there were still areas for improvement but it was "committed to developing our administrative systems and processes and these are regularly reviewed".