Craig Hayler wanted by Sussex Police over probation breach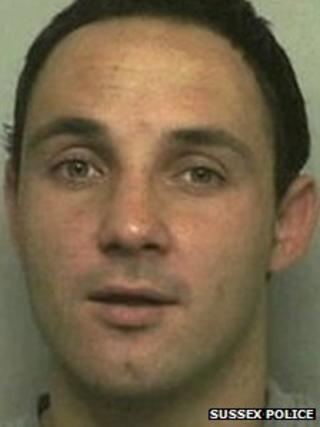 Police are looking for a man released on probation from prison who has failed to comply with his licence conditions and is thought to be in Sussex.
Craig Hayler, 28, was sentenced to six months in prison in Cyprus for burglaries there in 2012.
He was repatriated to the UK to serve his sentence and was being supervised by the Southampton Probation Service.
Police said he had failed to keep his appointments and they have requested his arrest and return to prison.
Officers have received information to suggest he has been staying at various hotels and bed-and-breakfasts in Sussex seaside towns, including Eastbourne and Hastings, and may possibly book in with false details.
PC Dan Cloake said: "He is not believed to be a danger to the public but anyone who has seen him recently, or has any information about his whereabouts, should contact Sussex Police."