Dacosta and Carrick convicted in Mo Bourner case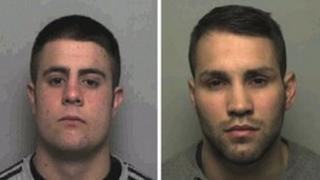 Two men have been found guilty of conspiracy to pervert the course of justice in the case of an attack on a teenager in East Sussex.
Ashley Dacosta, 20, of Silvester Road, Bexhill, and Jack Carrick, 25, of Manor Road, Bexhill, were convicted after an eight-day trial at Hove Crown Court.
The charges related to an attack in Bexhill in October 2011 which left Mo Bourner, then 15, with brain damage.
Dacosta and Carrick were remanded to await sentencing on Monday.
Carrick was also found guilty of witness intimidation.