West Sussex launches Safe Place Scheme in Horsham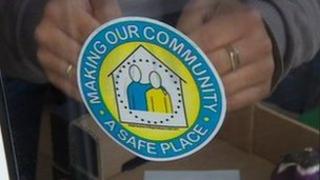 A scheme which offers a safe haven to people with learning difficulties who are being bullied while out and about is being launched in West Sussex.
Shops, cafes and restaurants are being encouraged to become shelters for people under the Safe Place Scheme.
So far Horsham has become the first town in the county to adopt the scheme with about 40 premises signing up.
Each of the safe places will have a sticker in the window advertising their status.
Paul Jones, who has learning difficulties and is a Safe Place Ambassador, said: "I was attacked 10 years ago and a scheme [like this] would be good for helping people out."
Similar schemes have been launched across the country.