Facebook abuse case: Man arrested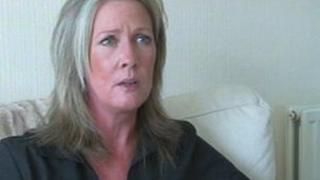 A man has been arrested on suspicion of harassing a Brighton woman on Facebook after she posted a supportive message about a former X Factor contestant.
Nicola Brookes told police her account and emails were hacked after writing in support of singer Frankie Cocozza.
In June, a High Court judge ordered Facebook to reveal the IP addresses of those alleged to have hounded her.
A 32-year-old from Birmingham was arrested and later bailed in connection.
Ms Brookes hopes to use the IP addresses - and basic subscriber information - to reveal the people they are connected to.
A Facebook spokesman said in June: "There is no place for harassment on Facebook, but unfortunately a small minority of malicious individuals exist online, just as they do offline.
"We respect our legal obligations and work with law enforcement to ensure that such people are brought to justice."
If the website had handed over the information without the order, it would have breached data protection laws.
The arrested man, from Bournville, has been bailed until 19 October while detectives investigate the case, Sussex Police said.