Mystery surrounds death of Nick Stonley on Greek island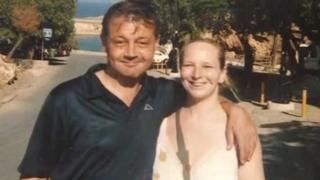 A coroner has recorded an open verdict into the death of an alcoholic who was found dead on a Greek island.
Nick Stonley, 40, from East Grinstead, in Sussex, went missing on the island of Rhodes in July 2009.
His body was discovered on a building site, badly decomposed, in September that year.
The Eastbourne coroner heard that Mr Stonley had lost 14,000 euros (£11,300) when an attempt to open a restaurant on the island went wrong.
His wife told the inquest that Mr Stonley, who was epileptic, went through long periods where he would drink heavily but eat little.
The coroner said there was no evidence of any injury or foul play to his body, and for that reason he recorded an open verdict.